FRAMED GLASS PEACOCK PANEL BY MARIA FAGAN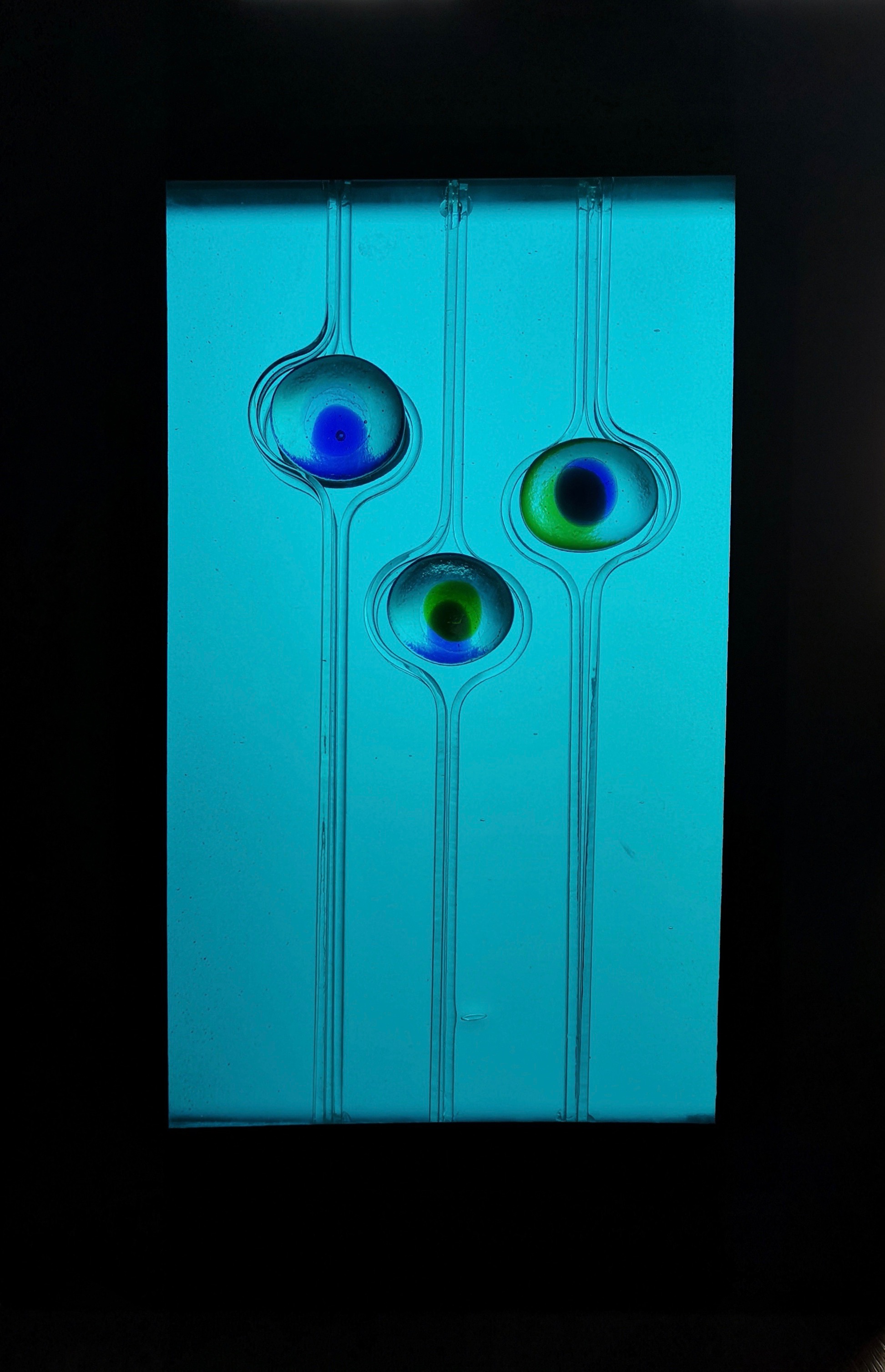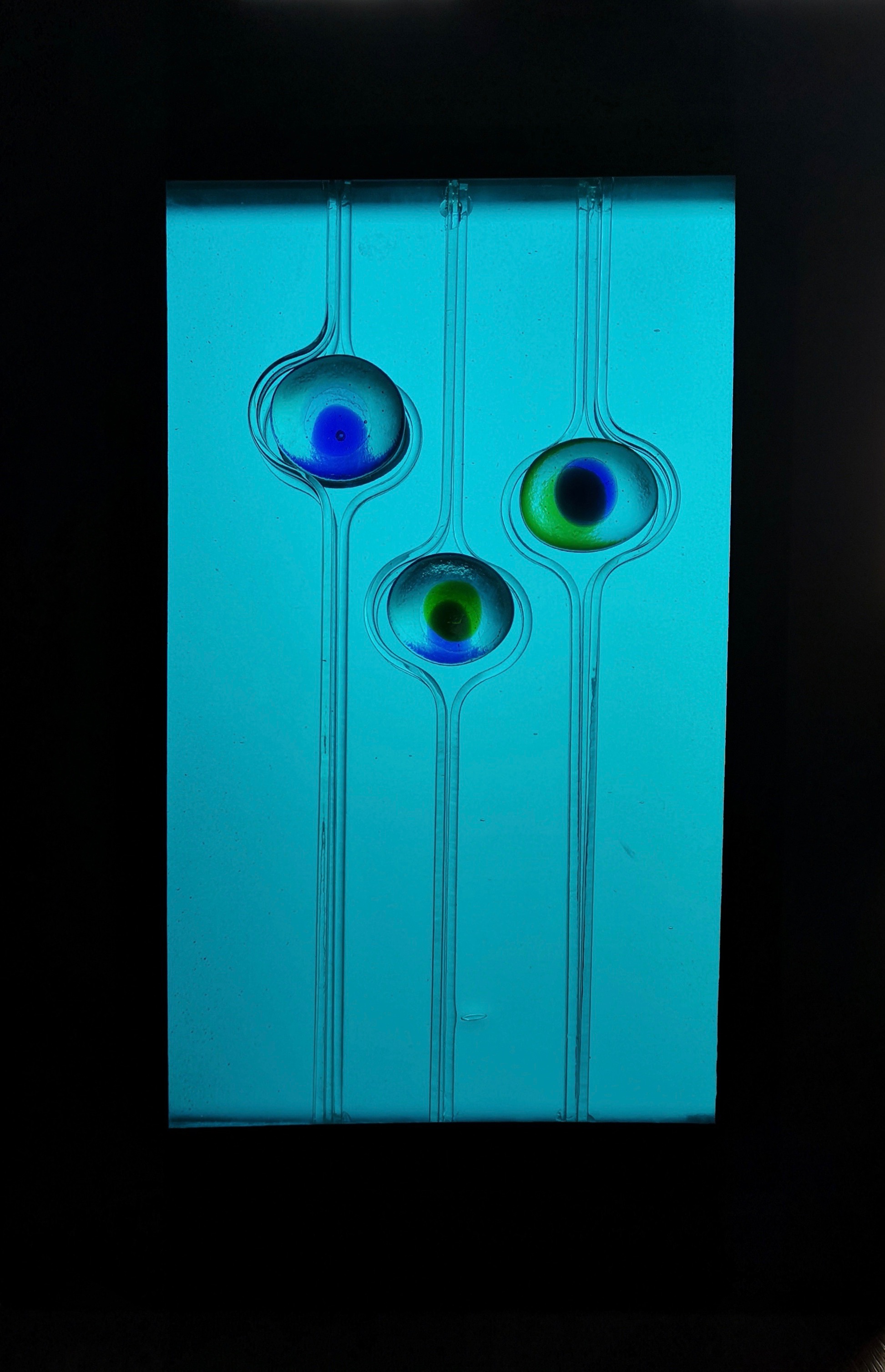 FRAMED GLASS PEACOCK PANEL BY MARIA FAGAN
Freestanding box framed glass panel
Depicting peacock feathers
Designed by Maria Fagan
c2015
Height 35cm Width 25cm Depth 7cm
MARIA FAGAN - ARTIST'S STATEMENT
I am constantly fascinated by the possibilities that glass offers as a material. Using techniques such as fusing, slumping, painting and sandblasting I play with composition, layers and pattern. Planes of colour contrast with intersecting lines and textural forms, creating an interplay of captured light and depth.
I enjoy the challenge of responding to a space and aim to create work that will enhance and enrich its environmental setting.
Hoop and a Stick won first price best in show at the 'Games' exhibition at the National Waterfront Museum in Swansea in July 2012.