GLASGOW SCHOOL EMBROIDERY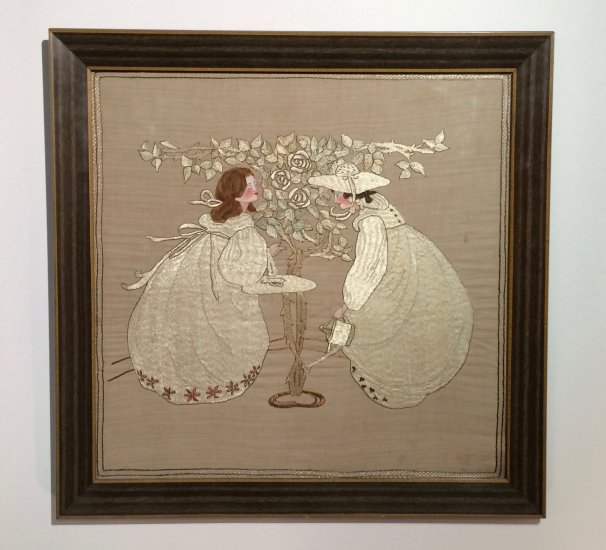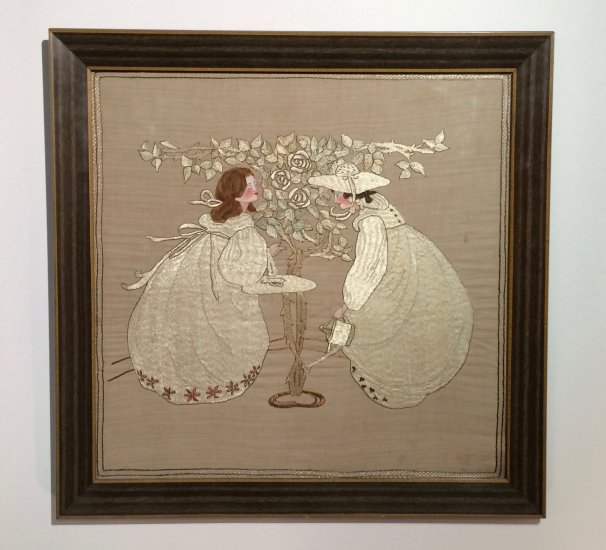 GLASGOW SCHOOL EMBROIDERY
W814
Glasgow School framed embroidery
Depicting young girls either side of a rosebush
After a design by Ann Macbeth
Circa 1900

It is thought this embroidery was originally designed by Ann Macbeth and was probably sold in a kit form to Liberty

Liberty Yule Tide Gifts catalogues for 1907 and 1912 showed similar designs for cushion covers, a nightdress case and lampshades. - research courtesy of Meg Mathews.
Ann Macbeth was assistant to Jessie Newbery at the Glasgow School of Art where she taught embroidery, metalwork and bookbinding. Her skilled work was highly regarded and she later became head of the needlework and embroidery department.
She was active in the Suffragette Movement and designed a banner and quilt for the more militant wing in Scotland. She was later imprisoned where she endured solitary confinement and force-feeding
As a freelance artist she produced designs for jewellery, carpets and textiles and co-wrote a textbook on Educational Needlecraft with Margaret Swanson, winning international acclaim.